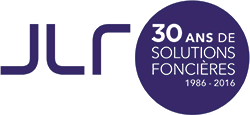 | | |
| --- | --- |
| | JLR is a Montreal-based company founded in 1986 that has currently approximately 50 employees. Its mission is to provide online tools and professional services related to their real estate database. The wide range of services offered by JLR are intended for individuals and professionals coming from the property, banking and justice sector as well as agencies from all levels of government. |
JLR requested our services in 2015 in order to ensure strong growth and upgrade their sales practices through the introduction of HubSpot, an innovative and modern inbound marketing platform.
Challenges faced by JLR

When we began working together, we carried out an in-depth audit of JLR's online activities allowing us to conclude that the company was facing two major challenges threatening their online services capabilities.
1. JLR's online presence had a broad reach, but was failing to generate leads
Over the past 30 years, JLR has gained great notoriety in the real estate world through the production of high quality content based on information within its rich database. For this reason, their public reports and studies have received extensive coverage by regional and national mass-medias.
With a firmly established reputation backed by many years of experience, JLR certainly had the potential to attract a large number of visitors on their website, but was, however, having trouble generating qualified leads. Therefore, our main objective was to proactively convert their website traffic into leads.
2. JLR's business model was not scalable
JLR was following a traditional sales process, namely sales forces covering the organization's sales territories. Nowadays, this kind of approach has become obsolete and is only suitable for value-added products and services intended for big corporations. Since JLR is offering online solutions mainly to individuals, business people, self-employed workers and small businesses, it was not economically viable for the company to assume all of the associated travel expenses of the prospecting sales representatives.
The Globalia solution
In order to address this situation, Globalia has developed an action plan in collaboration with JLR, consisting in generating leads online and automating lead generation solutions in order to get more business and ensure repeat business in less time at lower cost.
Analysis of JLR's income flow

The strategic planning phase of our mandate involved a thorough analysis of the company's business model. To conduct it, we used the Business Model Canvas which is a valuable management tool highlighting the factors and best practices essential to the success of a given company. We have found that JLR's online services were not generating a satisfying profitability level.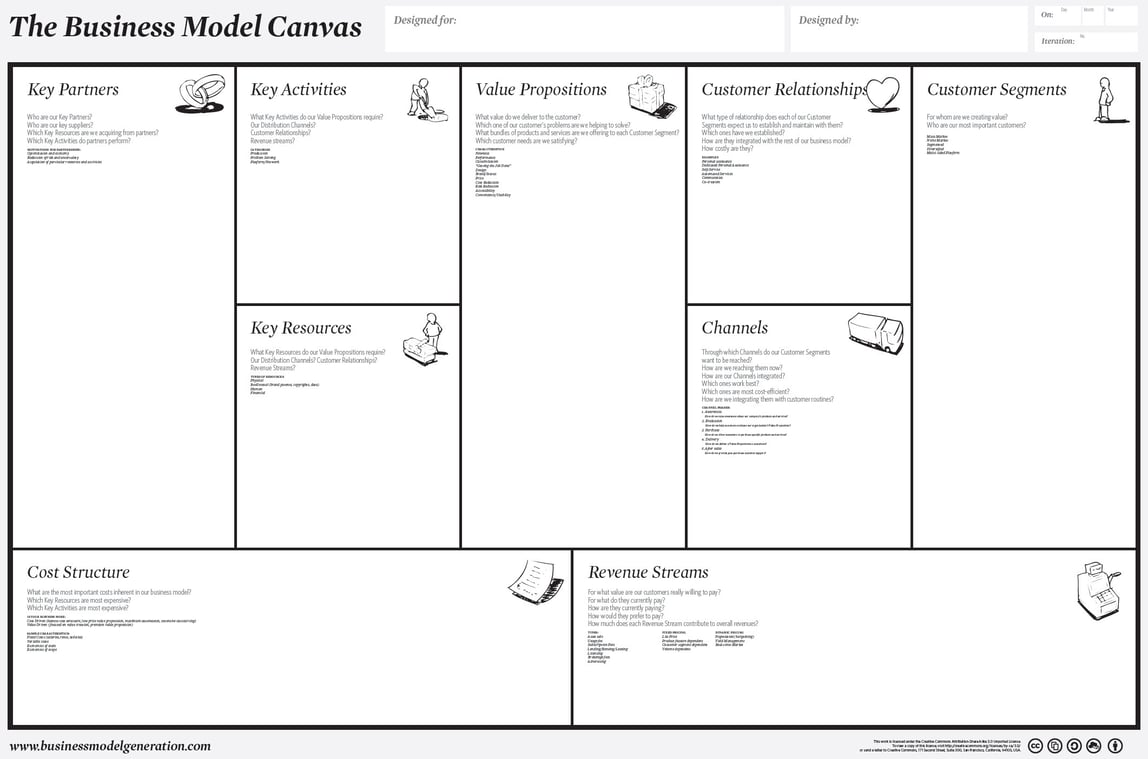 We came to the conclusion that the company did not have a pricing strategy consistent with their mission. In fact, the annual subscriptions to their online services offered to the customers were not generating sufficient profits to cover their sales costs.
Furthermore, an annual subscription was too much of a commitment and the target clientele (individuals, business people, self-employed workers and small businesses) was not willing to make it.
Finally, subscriptions had various inclusions, exclusions and features requiring an extra fee, making it very hard for prospects to understand and make a choice.
In light of this, we upgraded the JLR's subscription-based business model to make it more affordable while reducing the effort required to renew a subscription. We have established a form of subscription that is billed monthly as a recurring payment. We have also revamped the subscription pricing page to make it more user-friendly for the visitors and the leads.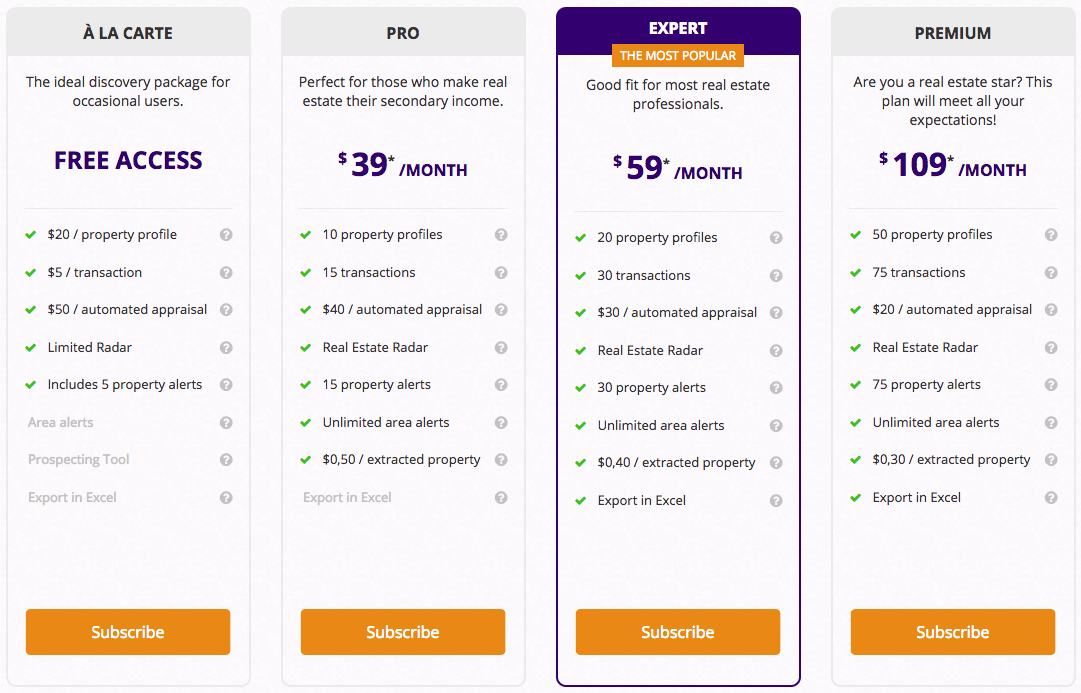 Inbound leads generation
As mentioned above, despite its strong reputation, JLR was not generating enough inbound leads. With a revitalized offer of services better tailored to the needs of their target clientele, everything was in place to build up a powerful lead generation strategy.
To achieve this, we have created landing pages to acquire information on visitors through a form prior to downloading a document. This way, we managed to create and expand a contact database allowing us to keep track of the potential customers through HubSpot.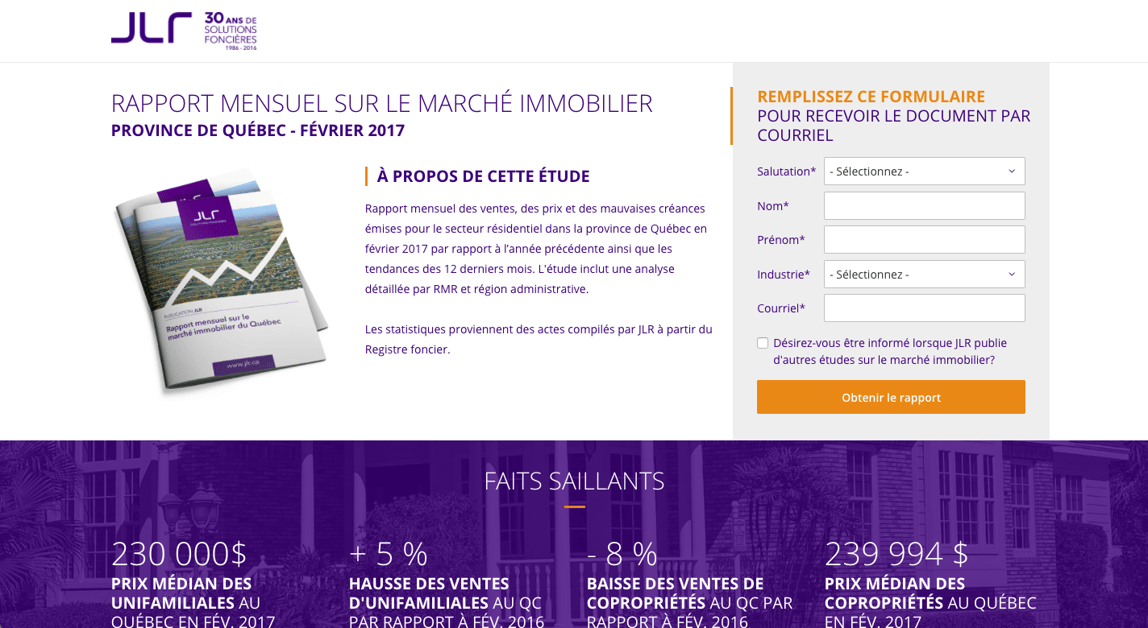 Lead qualification process
Generating leads is crucial! However, in order to effectively make sales, you must have not only just leads, but qualified ones. it means sending an offer, at the right moment, exclusively to prospects that show serious interest in buying your services and that seem likely to become customers.
For this purpose, we implemented a new system using different types of entry forms and cookies from HubSpot to be able to identify contacts from a pertinent industry and who have downloaded a certain number of studies published by JLR. The studies developed by JLR are analysis of the housing market, but their online services go further in offering users the opportunity to carry out their own market analysis. Consequently, the people massively reading the studies are often inclined to buy JLR's services so they can not only utilise the existing database, but complement it with different functionalities.
Online Services offers are sent automatically to qualified leads
Once a contact is found to be a qualified lead - as explained above - he is enlisted in an automated workflow. From there, planned and coordinated actions are initiated to convert this lead into a user.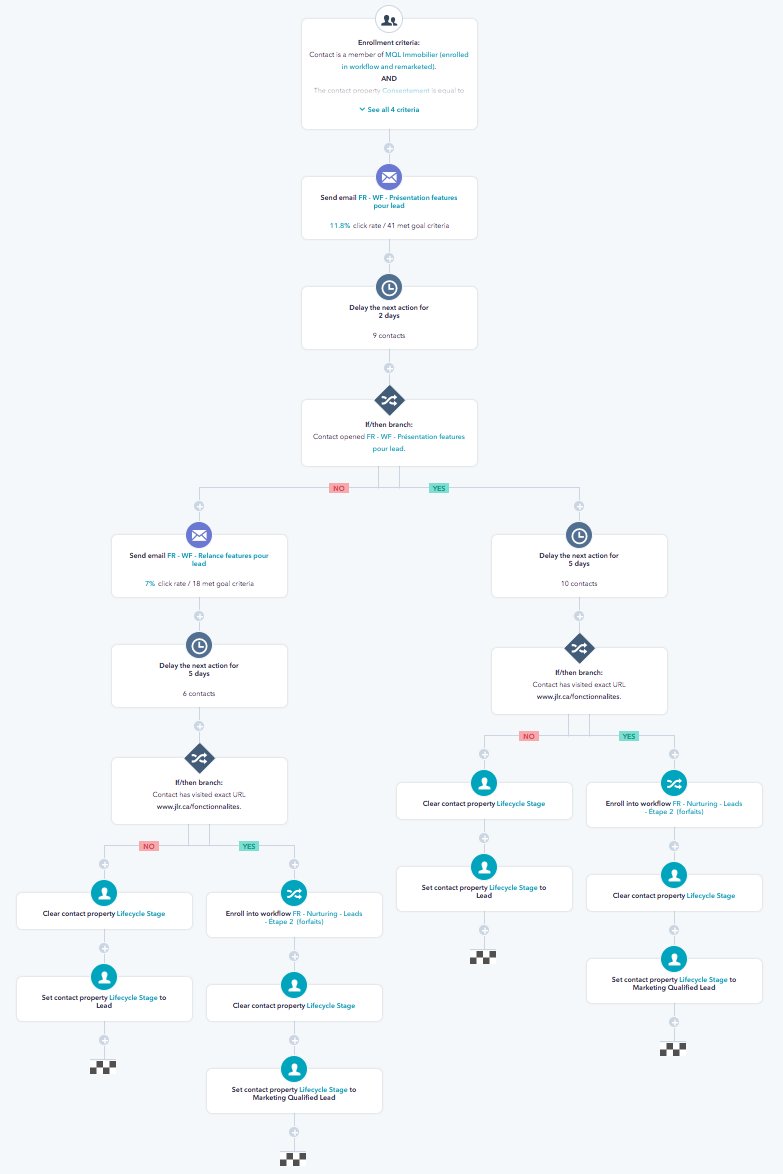 As was already mentioned, automated emails are sent to qualified leads to offer them online services in a more efficient way than a sales representive would do it.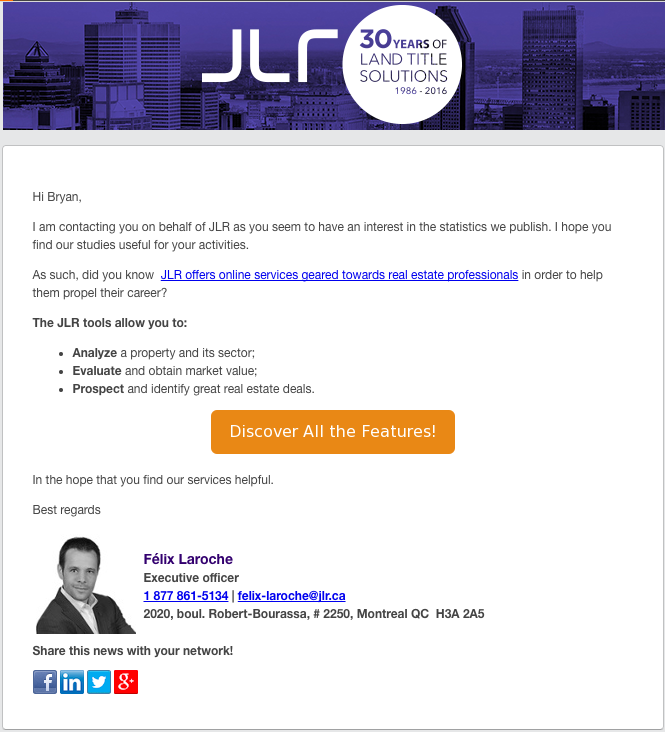 Onboarding new users
If generating new users is already a challenge in itself, keeping the users enrolled month after month is another great one. To meet this challenge, we have achieved, through HubSpot, an automated onboarding process.
Thanks to workflows, all new users are enrolled in an automated email system and regularly receive informations and tutorials for optimal use of JLR'S tools in order to maximixe the rate of adoption and to encourage subscription renewal.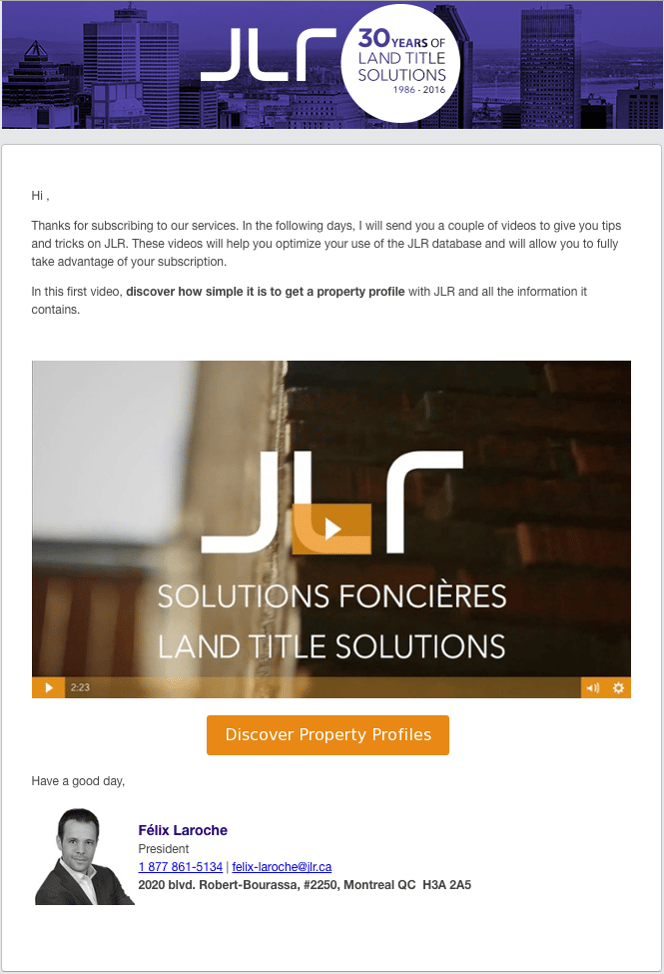 Users, through emails, are redirected to sites hosting tutorials for educational purposes. Tutorials include explanations of the different Online Services functionalities, but also give the users an overview of the different premium packages available in order to increase sales through upselling. The user is also offered ways, in plain and simple terms, to log into their JLR account and apply the lessons they have just learned.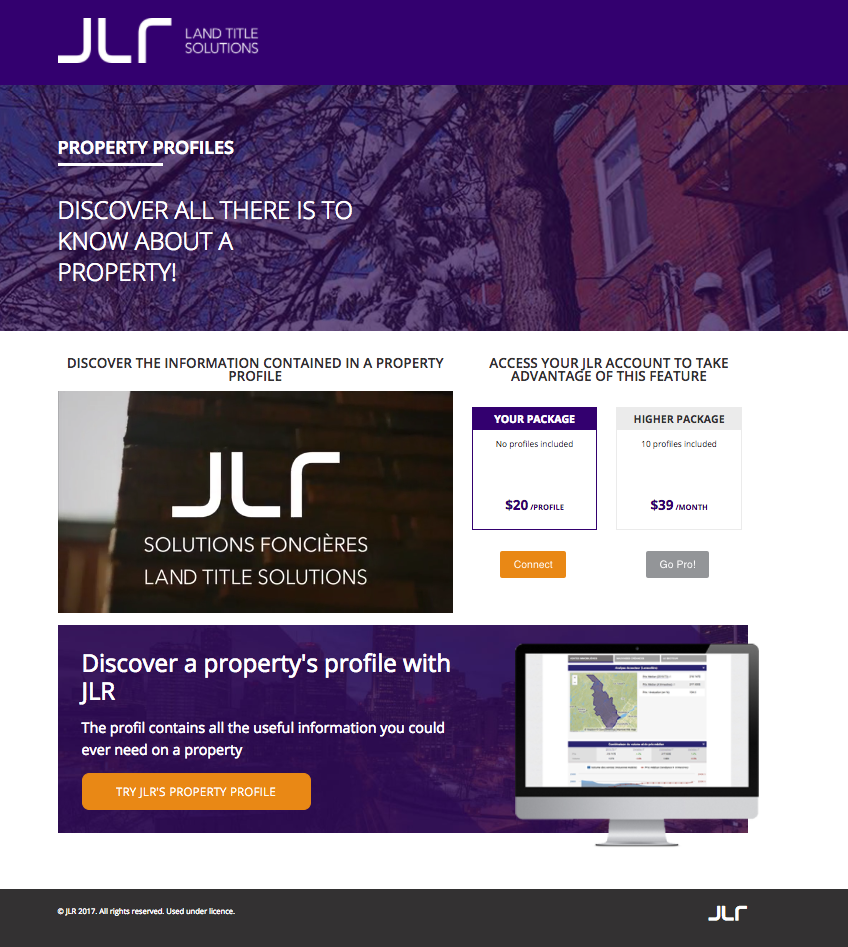 Upselling existing customers
Even though HubSpot Workflow already provides upsell opportunities, we have also put in place other effective upselling tactics. Whenever a user uses more than what is included in his subscription we will send him an email letting him know that he should upgrade his subscription to have more inclusions and that he would save by doing so.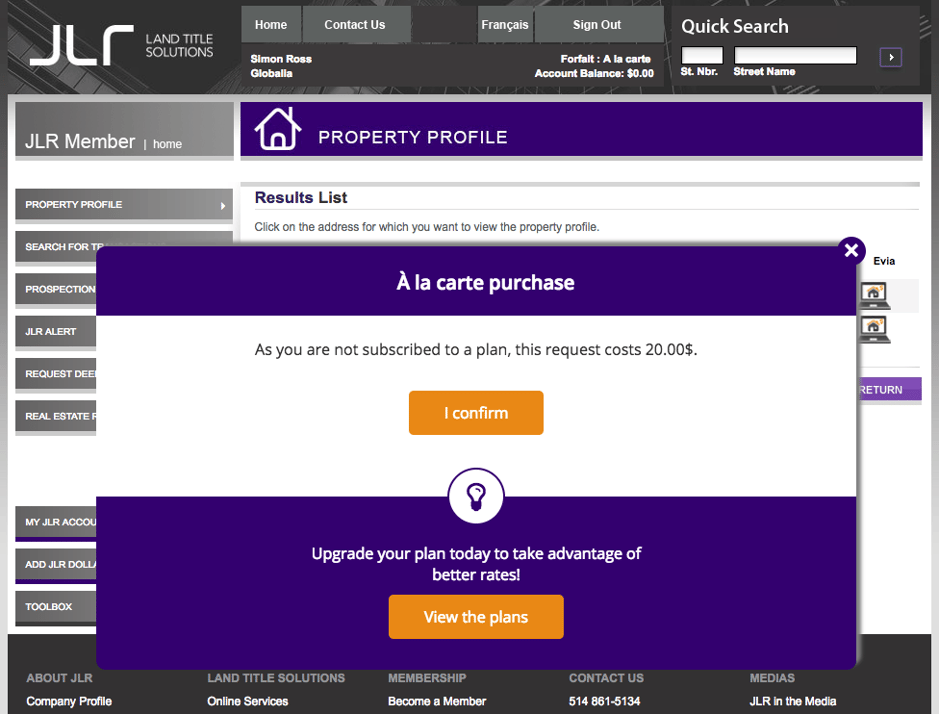 Performance measurement tools
To be successful, makerting strategies need to have measurable objectives. Hence the dashboards in HubSpot Reports reveal their importance to track results against key indicators. In this way, JLR can track the numbers of generated leads, conversion rates to users and the type of subscription selected. The income generated and the unsubscribe rate are also tracked in order to be optimized.

Achieved results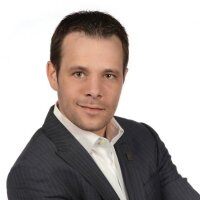 Félix Laroche, President of JLR
"Thanks to Globalia and HubSpot we've accomplished our business model transformation ensuring a growth in recurring revenue."