NOVIPRO has positioned itself for 25 years as a Quebec leader in custom business solutions for companies of all types, cutting-edge technology solutions and secure cloud solutions based in Canada.
NOVIPRO's team of over 120 experts in digital business and information technology based in Montreal, Quebec City, Toronto and Paris continues to develop methodologies, solutions and technological service offerings.
The challenge
In a lead generation effort, NOVIPRO sought to position itself as a leader in IT content and digital business solutions. They realized that organic SEO was promising for them in the long run and that the quantity and quality of content would play a major role in their success.
However, with a lot of content to produce in several technical spheres of IT, they had to find an easy-to-manage solution that would save them time. If a solution could help them attract leads at all different stages of the inbound process, qualify them, and even convert them, they would have a competitive advantage that would be hard to overcome.
It is in search of this solution that NOVIPRO appealed to the experts at Globalia.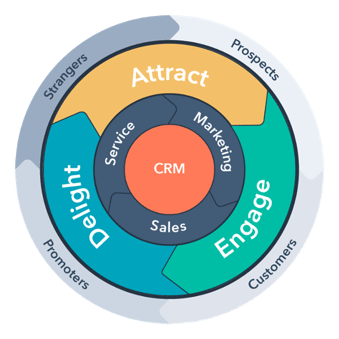 State of the situation
At that time, NOVIPRO and Globalia were just about to launch a large campaign on NOVIPRO's IT study (a yearly recurring piece of content that usually attracts over 4 500 visits and converts over 500 qualified IT specialists). Thanks to custom and personalized Landing Pages, strategic CTAs and well-positioned pop-up forms, Globalia have been able to generate a large volume of qualified traffic.
The opportunity was too good to be missed if they wanted to offer more content to the mass of consumers that was about to visit the site and get a chance to convert them. Consequently, Globalia only had 3 weeks to find and implement the best possible solution.
Moreover, the previous blog on NOVIPRO's website at the time, had several flaws:
A deficient navigation that could easily make you lose interest;
No data collection, so it was hard to engage and convert the audience;
An impossible ROI calculation because none of the closed deals could be attributed to the efforts put on the blog.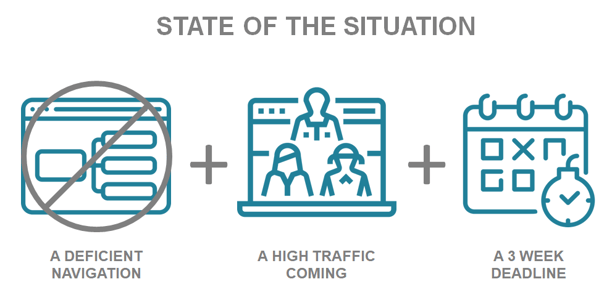 An out-of-the-box HubSpot based solution
NOVIPRO mandated Globalia to find a way to host articles, ebooks, resources, videos and other conversion content to take advantage of the heavy visitor flow that would come from the IT Study campaign in the following weeks.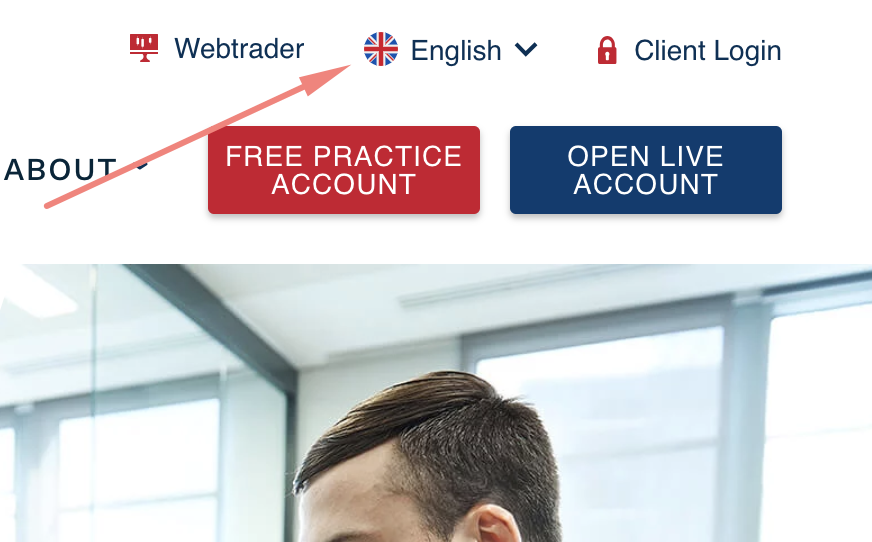 Under the constraint of a short timeframe, it was impossible to produce enough content to reflect all of NOVIPRO's expertise and match their personas. Together, Globalia and NOVIPRO focused on potential IT content sources and since NOVIPRO is a member of several industry associations granting them access to a rich content database, they agreed they should leverage this advantage. In order to use all of this content and centralize it, a Content Hub was the ideal solution.
How to develop the best Content Hub on HubSpot blog?
In a preliminary state, Globalia had performed some strategic actions including:
A web competitive analysis;
A personas workshop;
A buyer's journey mapping workshop;
A content strategy to cover each phase of the buyer's personas (Awareness, Consideration, Decision).
Next, to enable NOVIPRO a greater autonomy, Globalia's experts have come to the conclusion that to best meet their client's needs, they would have to create an innovative solution. In that spirit, the team has developed a content hub with fully customized modules via the HubSpot Blog.
With Globalia's expertise as a diamond level HubSpot partner, the platform's limitations have been adapted to offer a more flexible tool. Our specialists have also configured API scripts between HubSpot and the client's blog on UMBRACO (a .NET CMS) to automate the migration of all previous blog content.

While implementing the content hub, Globalia's team took advantage of several HubSpot apps :
We implemented blog posts to harmonize and organize all the gathered content.
We used progressive forms and pop-up forms to accelerate access to different downloadable resources while compiling lead data.
We used workflows and smart lists to properly automate NOVIPRO's marketing efforts.
We associated all assets to the campaign so we can better calculate the ROI of all the efforts.

Long-term results for a bright future
Because Globalia is engaged in the long-term success of it's partners, it was crucial for the hub to be an easy to manage, update and optimize solution so NOVIPRO's team gains in efficiency and productivity. Globalia focused on creating a tool that could evolve with visitors needs in the future. The Content Hub structure has been built in a way that it will be easily used for new technologies such as voice search or even artificial intelligence (AI) to personalize the visitor's experience furthermore.
The high point of this challenge for us was the involvement of experts who know both strategy and production, and who have been able to maintain constant communication with the customer so that every single aspect of the result meets their needs and more.
Globalia achieved in 3 weeks the creation and implementation of a full Content Hub that has given NOVIPRO's users autonomy, the ability to measure ROI as well as a greater volume of content in less time, which means significant savings in human time - and we all know that time is money.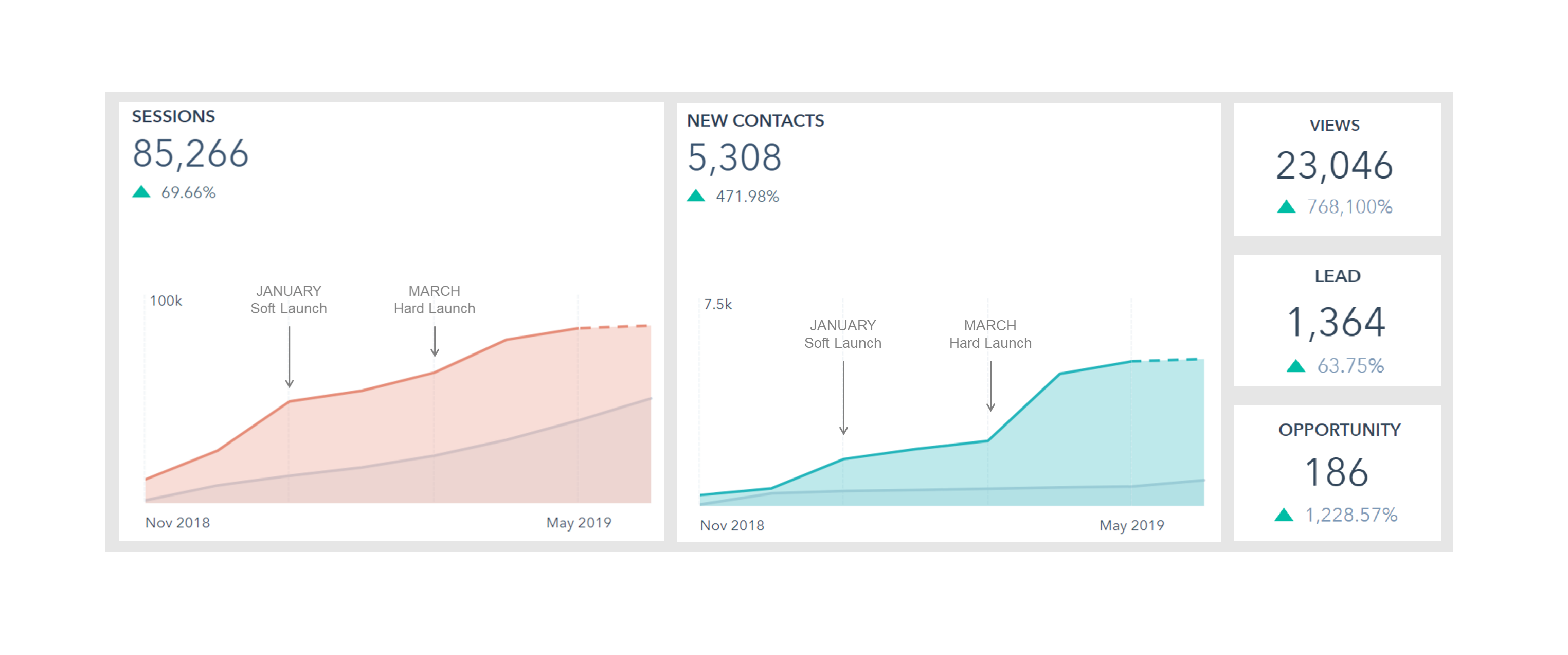 Mission accomplished
We were already using the HubSpot platform for our marketing automation campaigns and needed to find a way to bring all of our reference content together (whitepapers, blogs, videos, webinars, training material) to make information more readily available for visitors, and also convert them into leads. Our website was not suitable and would have required a lot of programming and work. With the HubSpot blog tool, we were able to build our content zone and now have access to all the intelligence and tools to maximize our inbound process.

The Globalia team supported us in the process by demonstrating extraordinary expertise and professionalism. They understood our needs and made sure that we could launch our NOVIPRO HUB in record time! We are in continuous training with their support to make the most of the platform by implementing best practices.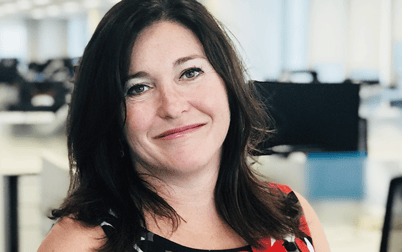 Odile Rivard, Marketing and Communications Director, NOVIPRO Group