Building an efficient content strategy can be complex and, let's be honest, expensive. But, since it's a crucial step, it shouldn't be neglected. How to do it then without burning away all your money? To answer this question, Globalia's team came up with 6 free tools to support your content strategy and help you reach your goals.
Tools to help you organize and plan your content strategy

Creating beautiful and well-structured spreadsheets is, sadly, not a talent that many share. Luckily, some platforms can do it for you. Airtable is one of them. Plus it's an easy to use, simple, friendly, and colorful online platform.
Airtable allows you to do many things, but mostly, it helps you create databases, organize the information, plan your projects and see clearly what's coming, what you have to do, and when it's due.
Airtable suggests multiple ways to present the information and helps you easily structure and regroup everything and anything regarding a specific project, task, or campaign. Therefore, the views calendar, Kanban, or even Gantt chart allows you to have a long term vision of all the tasks that need to be completed.
Airtable is also compatible with many other applications, such as Google G Suite.

Teamwork, whether it's from home or not, offers many undeniable advantages, but can also lead to loss of files or information. In that matter, Google G suite can help, by supporting teamwork as well as encouraging your team's collaboration and organization.
Google G suite is, let's say famously known, but also never quite used to its full potential. This web platform allows you to work simultaneously with other people in the same document, meaning no more endless versions of the same document or needing to ask your coworkers for a specific file safely stored on their computer
The suite also allows you to create a variety of documents, like text files, spreadsheets, and presentations. Furthermore, it comes with a free cloud where you can store all sorts of documents and files and share them with your team or clients.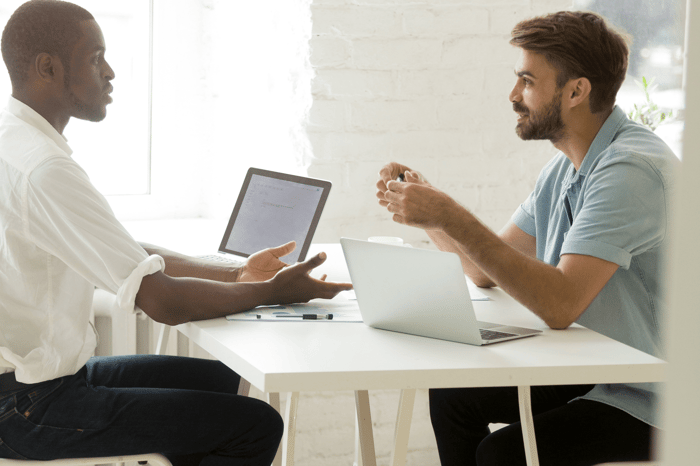 HubSpot is a tool that helps, amongst other things, manage the relationship between you and your customers. Since we know you exchange a lot of valuable information with your clients, you certainly don't want to lose it!
This tool's methodology is mostly about inbound marketing, which is a type of marketing focused on helping you build lasting, meaningful, and successful relationships with your actual and potential customers. It does so by helping you create valuable content and authentic human relationships.
HubSpot is a wonderful tool to help sustain the growth of your company, as well as manage and improve your customer relationships. With the CRM (Customer Relationship Management software), also comes a bunch of free tools to help manage your customer relationships, such as contacts, tasks, company, and sales management. You also get marketing tools to help you create ads, forms, landing pages, newsletters, or promotional emails.
Another advantage of HubSpot is HubSpot Academy, a web platform where you can learn about a great variety of marketing topics by following high quality and well-recognized online courses. These classes allow you and your employees to develop new skills, stay up to date, and improve yourself continuously.
Since HubSpot has so much more to offer, you can also choose a paying plan. This gives you access to more tools that can help you manage and plan your social media. It also allows you to create blogs, improve your SEO, your actual marketing strategies and much more.
Tools to create stunning visual content

It's not a secret, people are overwhelmed by information and publicity. Whether it's online, at work, at home, or even on the bus! It's everywhere. Well then, how do you reach people and make sure your content is relevant and stands out? By presenting visually attractive and original content.
Unfortunately, no one becomes a designer in one day, and frankly, it's not recommended to even try. But lucky us, there are tools that exist to help you create beautiful designs easily without having to burn away your budget. Like Canva.
Canva is a free web platform that allows you to create a great variety of animated or static visual content. The platform also includes free templates that you can copy and use as-is or draw inspiration from. There are also some stickers and icons included that you can integrate into your designs to match any style you'd like to create or add a bit of funk.
Another great advantage of Canva is that it's extremely user-friendly. You don't need a course or 3 hours of YouTube tutorials to understand the platform (Hello Photoshop 👋). In that way, you can easily design beautiful ads and images for your social media accounts, your blog, your marketing campaigns or website, without having to invest in expensive or complicated softwares.
Free Stock photo websites

Anyone can tell you, designer, or not, that even the most outstanding website design can be ruined by poor quality photos. Well then, how can you fix that? By bribing a photograph? Well, that's an option, but there's a better way! Free stock photo websites. These are websites where you can purchase and download professional-looking photos. Some even allow you to download photos for free. These are called royalty-free websites.
Here's a few of them :
The advantage of these websites is that you can endlessly scroll and find wonderful photos for your website, social media or blog.
Photos are really important when it comes to supporting your content strategy, so you should choose them carefully while giving the highest importance to quality.
Photos draw the eye and attention of the consumer to your content. Since they are very busy, they don't necessarily have a lot of time or motivation to read long texts on blogs or social media. That's when the photos become important. They must grab your audience's attention and make them want to click to know more. Then you'll have to charm them with your amazing products and services.

Some of you are already shivering. It's understandable since video editing can be complex, expensive, and delicate to execute. Doing it yourself requires the right tools and equipment and, needless to say, a lot of time. All of that to get a, let's be honest, homemade final result
This is undeniably a trend that's been increasing in popularity. You should definitely consider adding videos to your content strategy, sooner rather than later, because people are watching more and more videos every day on multiple platforms.
Thank God, someone came up with the idea to invent a free and simple, user-friendly online video editing tool. This tool is called Lumen 5 and it works a lot like Canva. In that way, it is very easy to use and allows you to create a great variety of videos, but with a professional look.
Lumen 5 also includes a selection of logo and text animations that you can choose from, as well as templates and video extracts. Choosing elements from the libraries, you can start designing your own video project without banging your head on your desk every 5 minutes. You're welcome.
And there it is! We hope that these 6 tools will help you support your content strategy and build your brand awareness. And, if you ever want to take your content strategy to the next level, give us a call at Globalia. We'll be more than happy to help you!