001 - Hero Case Study Post
globalia
+

RAVEN MEDIA

+

CF moto
A Market Penetration in Inbound + Outbound Mode that is off the Beaten Path
Our Main Objectives
Raven Media is a small enterprise specialized in their field that caters to a very specific market. They wanted to increase traffic on their website in order to reach as many motorized sports fans as possible, but also to increase the number of advertisements seen on their various websites.
1
Reach the CPM advertising objectives as quickly as possible.
2
Increase the number of people signed up for newsletters in order to surpass their competitors.
3
Attract new fans that are not already signed up to the magazines.
018 - CF Moto- Text Image
Reaching as many people as possible who are passionate about ATVs for Raven Media, and in parallel for CFMoto, without them cannibalizing each other
For these two enterprises that already know each other and are well aware that Globalia is both of their Inbound strategy partner, it was logical to work together on this project.
Globalia didn't want to double the effort for the two projects for efficiency and pertinence reasons. It was not interesting, for any of the parties, to repeat actions or pollute their audience's social feeds.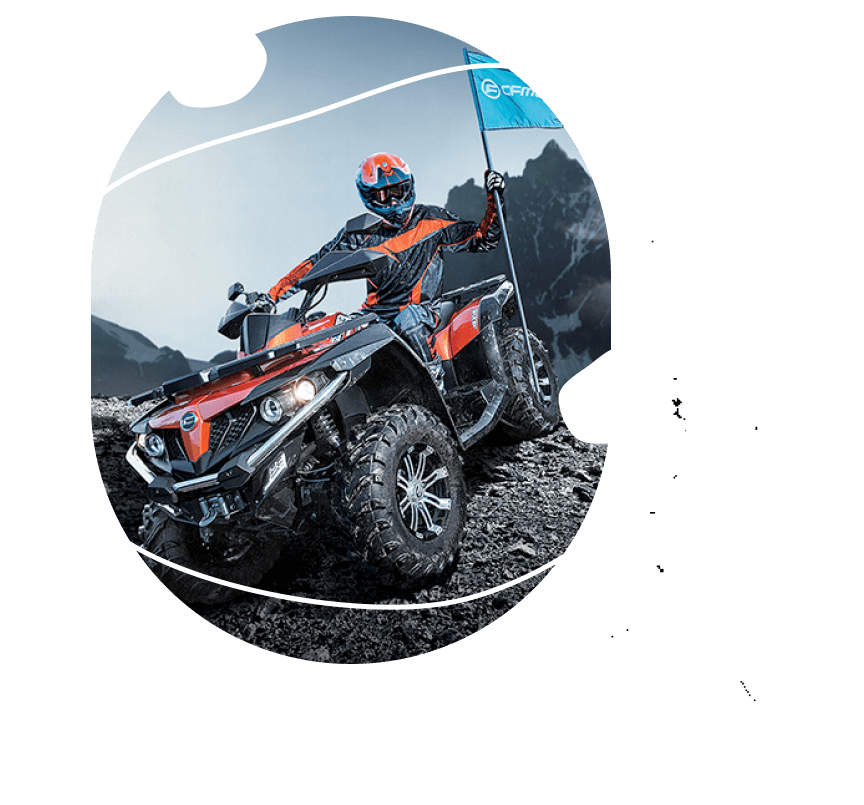 Reaching Very Ambitious Objectives for Raven Media and CFMoto
One of the objectives was to increase each company's subscriber base by 50 000 in only 4 months (from May 2021 to August 2021).
Targeting was therefore extremely important as the distribution of CFMoto vehicles by CFMoto Canada is exclusive to Canadian residents and the new CFORCE 1000 Overland is a model of
ATV that differs from what CFMoto usually sells in Canada. (We even had to target a completely new persona).
For Raven Media, the targeting was slightly less important, but as the intention was to sell subscriptions to new subscribers, their interest for motorized sports absolutely had to be confirmed.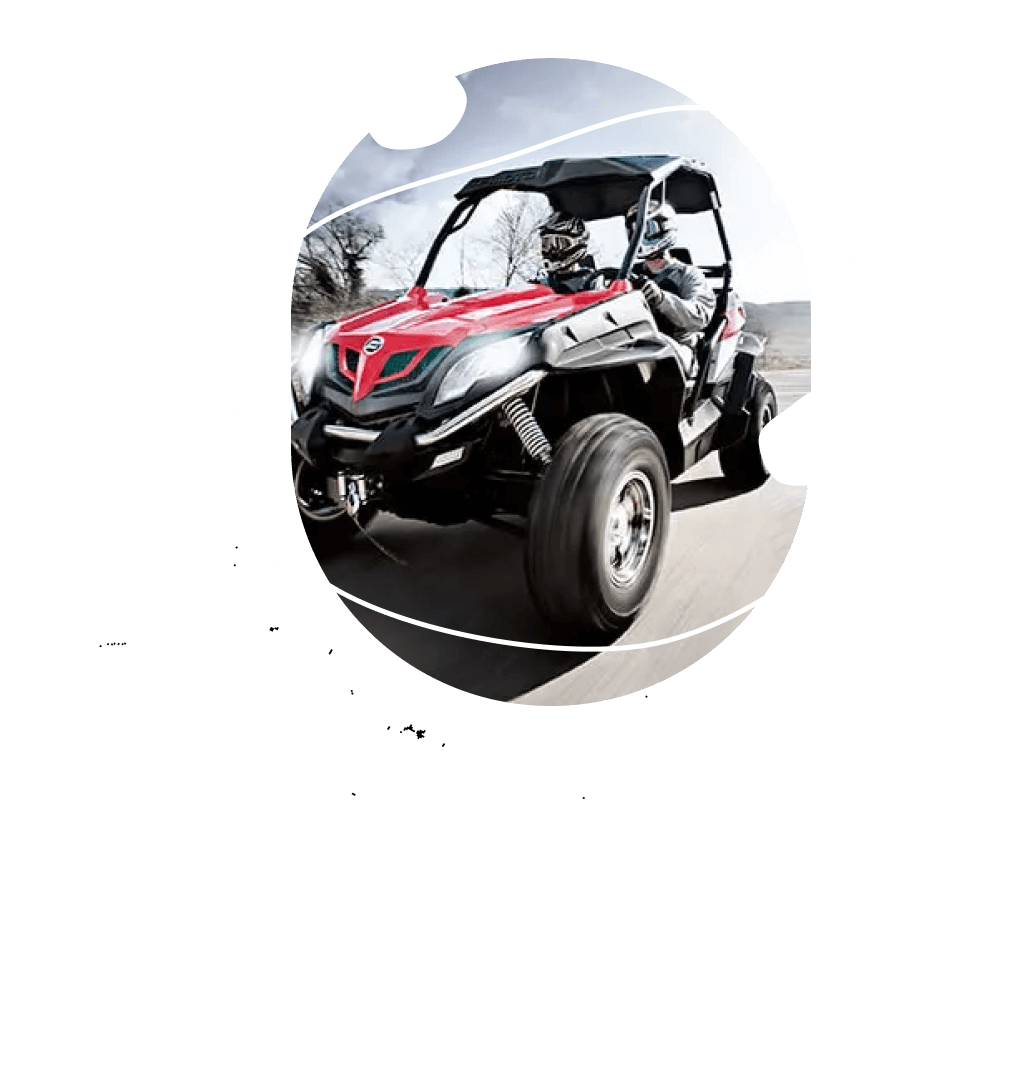 Making CFMoto's upper management adopt the Strategy we proposed
The penetration of a vehicle in Canada wasn't new for CFMoto. The deciders therefore had a certain hesitation in regards to the strategies proposed by Globalia, because at first glance they seemed similar to what other agencies had proposed in the past, with the exception of HubSpot's magic touch. This magic touch made all the difference in the proposed solution and the results we achieved!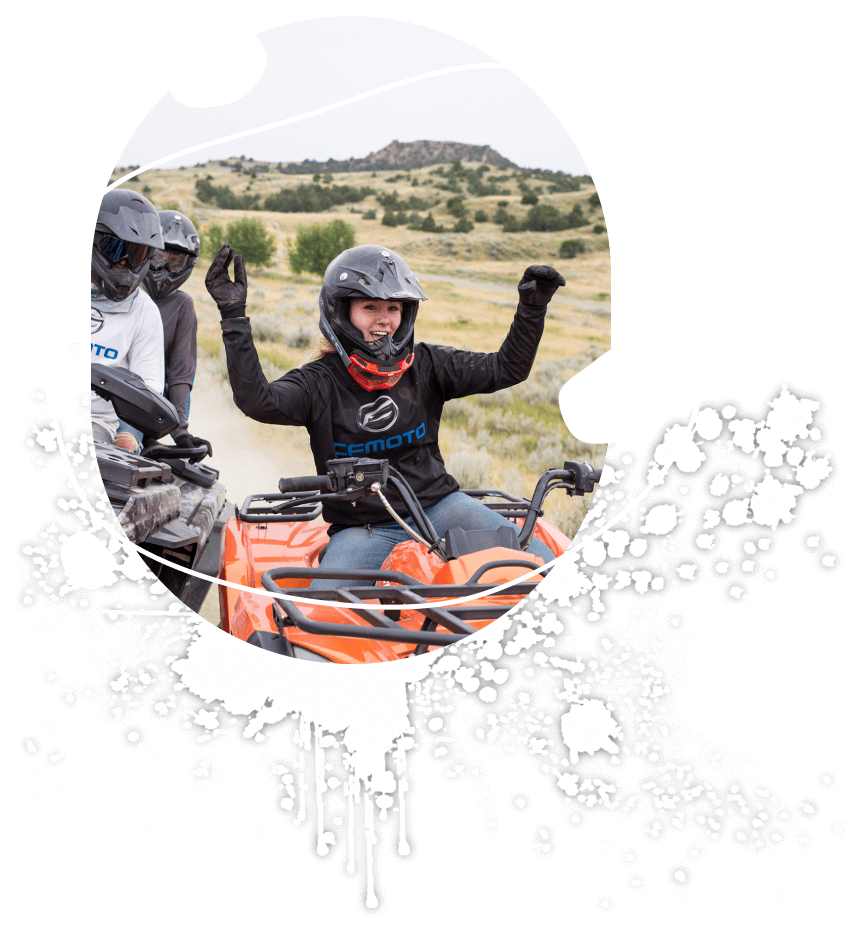 019 - CF Moto - Banner Text Image type 2
Global Results for CFMoto and Raven Media
In short, it was found that in only 4 months, Globalia helped CFMoto and Raven Media implement ultra-performant tools through HubSpot in order to build a performant campaign that exceeded expectations, allowing them to obtain a total of nearly 50 000 new contacts combined!
The collaboration of the two enterprises also made it possible to collect more information on their clients and visitors, allowing them to offer personalized content and sales to the right clients at the right time. This translated into an increase in their number of subscribers and clients.
The HubSpot solution was more than useful in terms of organizing the work and communications, as well as in measuring performance and having a global view of the campaign.
Le concours à permis de répondre au principal
The contest answered Raven Media's main objective of increasing traffic on their website in order to increase the number of advertisements seen in as little time as possible.
Raven-Media almost doubled the number of visits in 2020 and increased the number of contacts they created in one year by 836.98%.