The Inbound methodology: a complement to SAP Business One
Through passion, dedication and customer success, Forgestik remains the No. 1 SAP Business One partner in Canada.
The Client
Forgestik is a professional services company focused on software implementation and IT support. Today, the company focuses most of its activities around a specific SAP solution: SAP Business One. It is through passion, dedication and customer success that the company remains the number one SAP Business One partner in Canada.
In 2021, the company received the award for the best Canadian SAP Business One partner for the 3rd year in a row!
With the implementation of HubSpot sales tools, they have far outperformed their competitors.
The Problem/ Context
In 2018-2019, Forgestik hired a new open-minded sales manager, Serge Archambeault, who was eager to review the company's sales processes and take a more adapted approach for its clientele.
With many years of experience in sales, where he had been successful with more intrusive and outbound methods in the past (cold calls, prospecting etc.), Serge knew that buying behaviors were evolving and wanted to realign Forgestik on a more empathetic and responsible path.
A change of perspective on the horizon
Forgestik's leadership team wanted to implement a new sales culture that was going to be hybrid, half-outbound, half-inbound, but didn't have a specific solution in mind.
Not knowing how to go about it, they took the inbound route to do their research. After some online research, they landed on Globalia's Inbound content, and were enchanted by our seamless approach, which was the exact approach they were looking for!
Requirements summary
Change the company's sales culture (to be customer-centric)
Automate and simplify the current sales process
Train the existing team on the Inbound Sales methodology
Have full control on the performance of their team
Align sales and marketing
Delight the customer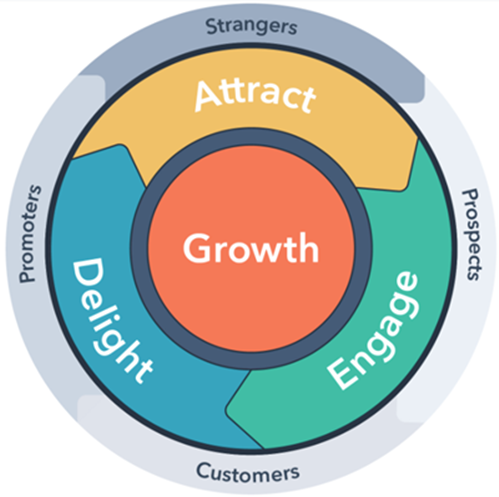 40 - Text Column Background
The Challenges
Implement a new way of selling to a team that is comfortable with their current process
Adopting new tools or processes is not easy. A phased approach where we involved senior management and a champion salesperson allowed us to quickly identify adoption issues.
Implement an Inbound Sales solution adapted to their needs without neglecting the SAP solution
The goal was to complement SAP and enhance the sales and opportunity tracking experience to further leverage SAP Business One solutions.
Automate sales processes and increase team efficiency
The automation of these tasks allowed the sales team to become more efficient.
Set up dashboards to display reports relevant to the management of the sales team
Forgestik's need to control sales activities allowed us to fine-tune the sales process and be constantly on the lookout for frictions that could slow down the company's growth and customer satisfaction.
Review the marketing process and tools in place to align with the needs of sales
Trusting Globalia's experts, Serge mandated us to help implement marketing strategies aligned with the sales team.
The Solution
Globalia's solution was to implement HubSpot Sales & Marketing tools and to train the team while ensuring that the Inbound methodology was respected.
HubSpot tools that made a difference
Free CRM from HubSpot - customize the free CRM to the needs of the Forgestik team.
Lists - create contact and company lists to segment Forgestik's targets.
Lead Report - enhanced report to identify companies that visit Forgestik's website.
Pipelines - set up two pipelines; one for sales and one master for management to measure partner revenue forecasts (SAP).
Customized views - transactions to help track the sales process by territory, by owner and by service type.
Sales Workflow - automate the sales and prospecting process through the tools.
Outlook integration - to increase user adoption of HubSpot.
Targeted advertising audience - isolate key prospects approached by marketing and sales teams.
Shared inbox - centralize customer communication channels with the sales team.
Customized reports and dashboards - multiple dashboards to track sales and sales team activities as well as partner revenue forecasts.
Custom email templates - set up custom email templates used by the sales team to standardize communications and save time.
Document tracking - training for the use of sales document tracking tools.
ChatBots - set up seven goal-oriented C

hatBots on various landing pages and web pages on the site.

LinkedIn Sales Navigator integration - to provide more information about prospects to the sales team, without leaving the HubSpot plateform.
Snippets call scripts - for the prospecting team to standardize their work.
Call recording - for better follow-ups and customer experience.
HubSpot marketing tools - centralize HubSpot marketing tools to benefit sales objectives.
Results
Since the implementation of the Inbound methodology at Forgestik, which also coincided with the arrival of Globalia and Serge as Sales Director, Forgestik has been awarded the best SAP Business One implementation company in Canada for 3 consecutive years.

After the addition of the new tracking process for Sales, we witnessed the major impact that the HubSpot Sales product implementation has had for Forgestik since 2019.

The total number of companies created has increased from 226 to 3,854; thus representing 17x more companies within 3 years.

The average time to convert contacts created into deals by source, for Other Campaigns and Organic Social was extremely fast, 3x or 2x faster than for Offline Sources and Organic Search.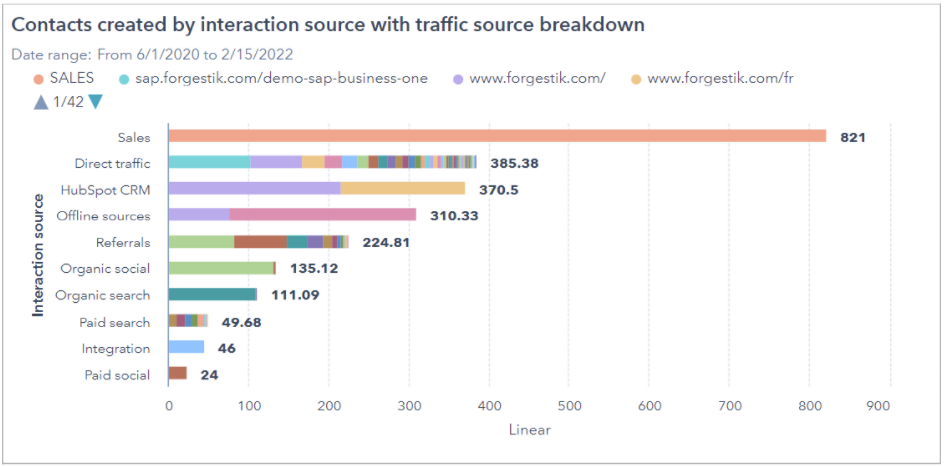 The sales team was able to use HubSpot's Sales tools to do prospecting and therefore contact creation by the sales team outperformed other interaction sources, with the 2n place Direct traffic source being 2x less.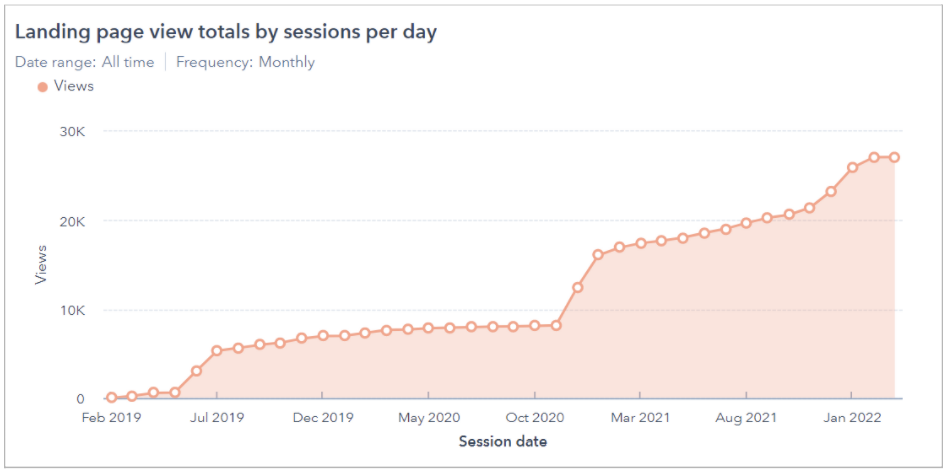 The total landing page views per session per day increased from 249 views in February 2019, to 27,129 views in February 2022, an increase of more than 1000% - demonstrating that teams were able to produce better performing landing pages.
Testimonial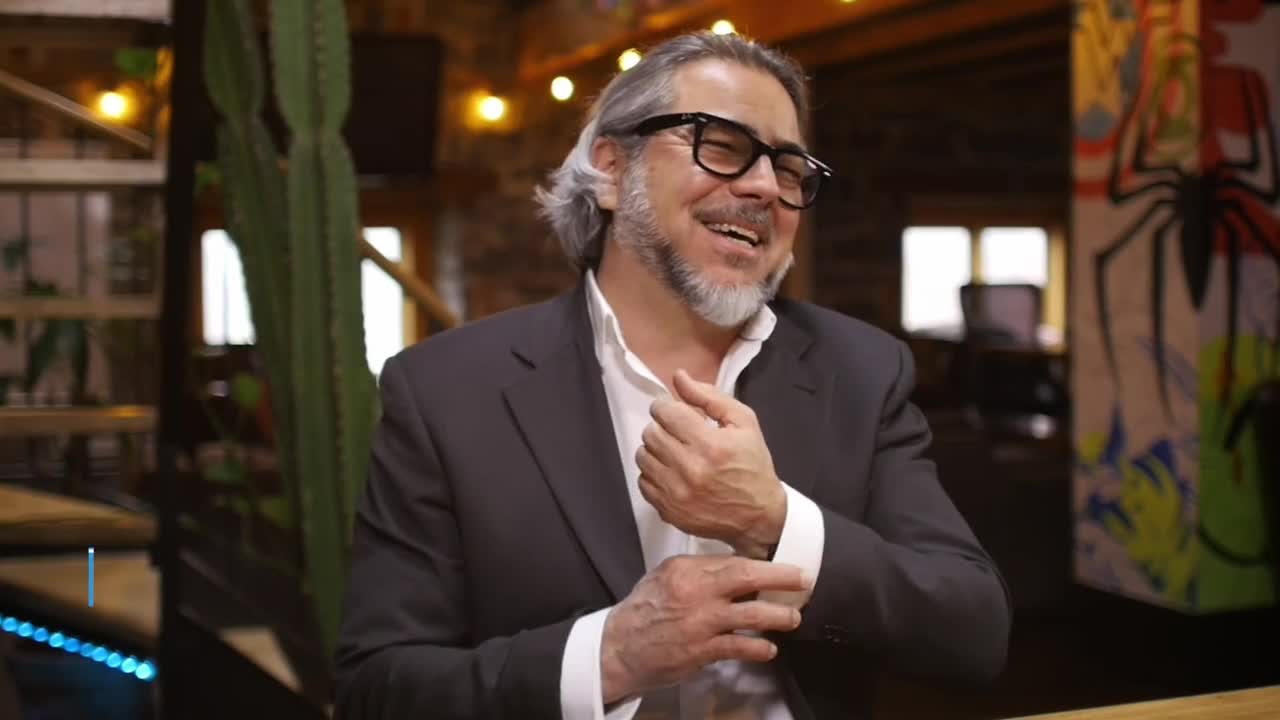 I believe that the solution we have built together with Globalia, HubSpot Marketing and Sales Professional combined with SAP Business One was a major game changer for our company and results.
Sales & Marketing Senior Director at Forgestik
Close
Conclusion
In short, Globalia's solution to implement the Inbound methodology at Forgestik allowed them to understand the needs of their customers at each step of their decision-making process.
Using HubSpot's Professional Marketing & Sales tools in an aligned way reduced internal friction, optimized processus, and the client wins.
Globalia has continued to support Serge and his teams ever since. A new website 100% developed on HubSpot is even planned for the year 2022.