We are proud to announce that Globalia is now a Diamond Partner of Hubspot. This is the highest level of partnership for agencies using the popular platform. In fact, we are the first in Quebec and Canada to reach this level.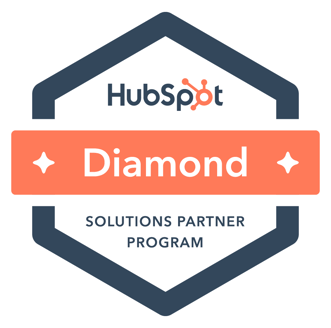 "Globalia has experienced impressive growth over the past few years, notably through the choice to invest in platforms that help our clients better structure their sales and marketing teams," said Jonathan Moquin, President of Globalia. Hubspot is the clear leader in inbound and marketing automation and sales in North America.
A New Digital Strategy
Last spring, we restructured the Globalia digital strategy team to focus primarily on inbound and marketing automation. We are now in a position to optimally support our clients, both in implementation and in tactical support with Hubspot.
"I am very proud of our team of digital strategy experts who have gone all out in this Hubspot alignment. We wanted to build the most experienced team in the province in inbound and marketing automation, and that's what we did. Seeing how much we create value through our advice to our clients motivates us enormously. Becoming a Hubspot Diamond Partner is a bit like our Stanley Cup within the Strategy team," explains Jean Michel Arseneau, Vice President Strategy and E-Commerce.
Here is what Hubspot's Oliver Baron had to say about this achievement: "Globalia's growth as a Hubspot partner has been extremely impressive. Their growth and achievement of the Diamond Partner status is a direct result of their ability to deliver exceptional value to their clients. Their expertise and fluency in the HubSpot technology provide them with the ability to augment the Hubspot platform to solve their client's needs and achieve their client's goals. We are so proud of Globalia's amazing accomplishment, and we can't wait to see their continued impact in the HubSpot ecosystem! "
Do you know what happens when we hit an ambitious goal at Globalia? We savor the victory, before quickly rolling up our sleeves to push our limits and even better help our customers.
Globalia, a Creative DNA Focused on Creating Value
Our mission? Accelerate the achievement of our clients' goals thanks to our 70 experts in digital strategy, commerce and e-business. In a field where everything moves and changes rapidly, we are guided by the values of innovation, in order to stay above the fray, by placing the customer at the heart of everything we do.
Our promise? Make your projects our own. Globalia is part of the Canadian Growth 500 ranking in 2018 and of the Top 50 Quebec Growth Leaders 2018 ranking by L'Actualité magazine