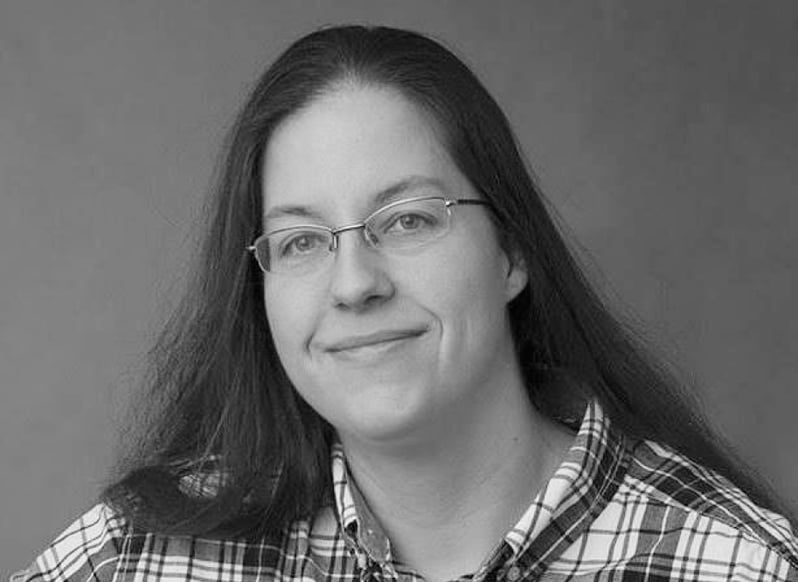 Globalia introduces Nancy, a curious, resourceful and caring colleague, recognized by her team for being meticulous and for her perseverance. Now an experienced back-end programmer, Nancy began her career with us in 2015. She quickly went from an intern position to back-end web developer. Nancy is now a highly appreciated collaborator by the rest of the team for her advanced skills and her calm demeanor. Learn more about her professional background and daily life.
Profile
Name: Nancy
Current position: Back-end web developer
Entry position: Intern
Years of experience: 7 years
Training: DEC in computer management
Question: Initially, what attracted you to Globalia?
Answer: The diversity of projects that Globalia developed and is still developing. It's a great opportunity to learn and continue to grow professionally.
At the time, what did you like the most about your internship?
Being under the supervision of a senior Back-End Developer has really helped me. He supported me a lot during my internship. Also, I had the chance to work on major projects despite my intern status. It allowed me to develop my skills from the beginning of my internship.
Following your internship, why did you choose to become a web developer at Globalia on a permanent basis?
The variety of projects that Globalia undertakes makes it possible to use several technologies that must be learned quickly. It's challenging and it takes you out of your comfort zone, that's what keeps the work interesting and motivating! I enjoy learning in a constantly changing environment.
​​What technologies have you used so far?
I now have mastered PHP, WordPress, Craft CMS, JavaScript, MySQL. Quickly, these are the first ones that come to mind.
Over the past few years, how have you evolved professionally at Globalia?
I was able to do projects from A to Z and now I also do evaluations. It allowed me to develop my analytical skills. Also, as a member of the maintenance team, I have worked on several projects and new technologies almost every day! Thanks to Globalia, I now have proven expertise as a back-end programmer and in the web field.
What are you most proud of in your professional career?
Big projects that I can contribute to; the challenges they entail and the innovations to make them possible. I am also proud of my journey and all of the learning and skills that I have been able to develop over the years.
In your opinion, what are the three greatest advantages of working at Globalia?
The chance to work with an experienced and close-knit team; projects that are interesting, the continuous learning; and, thirdly, the management who demonstrates their appreciation for the staff. This sometimes includes outdoor activities, special recognition on birthdays as well as a well-stocked kitchen, etc.
How does Globalia contribute to your life balance? What makes a difference in your daily life?
The big plus at Globalia is the flexibility in terms of schedules and the layout of work time. You can switch from teleworking, the office to hybrid mode as you wish. I wouldn't give this up for anything in the world!
After 7 years at Globalia, Nancy is an integral part of the team. Her love of technology and innovation is matched only by her desire to deepen her expertise as a web developer. This is the reason why she is the go to person for the other back-end programmers on her team!
If, like Nancy, you want to work with technologies and you are by nature a curious person, discover the recruitment positions and join the Globalia team!