Our Promise
To take care of your projects as if they were our own.
Growth Accelerators since 2002
We are not content with simply executing. We are motivated by the objective of driving our clients' business growth. Our dedicated team of experts develop and implement the most performant solutions for our clients. Our approach is founded on solid bases, good work, and long-term success.
Involved Partners
You are experts in your field. We are digital experts. Our objective is to listen to your needs in order to understand the reality of your business and recommend the most performant solution. At Globalia, going the extra mile to help drive your growth is the foundation of our business relationships. We understood long ago that surpassing your objectives is the key to a durable partnership.
1500+
Projects delivered successfully.
Practicing what we Preach
We believe in the services we provide because we put them into practice every day.
We apply the approaches and strategies we propose to our clients to our own projects. Motivated by our entrepreneurial spirit, Globalia's team also develops projects which sometimes become new business endeavors. It's an advantage for our clients to have a partner that tests their innovative solutions on themselves, rather than using them as guinea pigs. This is the reason we are so confident in our agency: we have our own experimentation lab!
The best way to predict the future is to build it together
We are always looking out for innovative trends that could help drive business growth more quickly and effectively. Our team of experts is continuously increasing its knowledge by overcoming various challenges and training themselves on the market's technical and strategic advancements. We have chosen to develop our expertise in 3 digital growth drivers.
Empathy
Regarding the relationship with our clients and partners (and even within our own agency), we are always sympathetic in our interactions in order to favor positive collaboration. We are sensitive to life's unforeseen events and provide a lot of flexibility in order to find solutions that benefit everyone.
Innovation
Innovation is at the heart of our approach and processes. We stand out from our competitors by our will to constantly outdo ourselves by optimizing our ways of doing things and developing tools and methods which allow us to work harder and more efficiently.
Entrepreneurship
We hate to leave a good idea untested; this is why Globalia encourages entrepreneurship with our employees and provides them with the tools and support they need in order to do great things. Globalia counts 5 divisions born from internal projects or acquisitions and continuously develops tools and products to answer to the needs of the industry.
Life Balance
For us, everything is a question of balance. This is why at Globalia we give a lot of importance to our employees' life balance. We offer flexible schedules and are sensitive to the individual challenges our employees may face. We even provide bike racks and the possibility of taking a shower in the office before work!
Environment
At Globalia, we are committed to reducing our environmental impact with the help of waste-reducing and transportation measures. We promote Eco responsible practices such as minimizing single-use plastic, encouraging conference calls, remote work, as well as carpooling and active commuting.
President
Jonathan Moquin
A passionate entrepreneur, Jonathan founded Globalia in 2002 to support enterprises in their digital growth.
Our clients appreciate his ability to understand the reality of their enterprise and share his expertise in cutting-edge marketing strategies and tools. His objective: aligning marketing strategies with sales tactics in order to drive a maximum amount of growth and profitability for enterprises.
Vice-President
Sacha Moquin
Passionate and dynamic, Sacha manages the human resources department at Globalia.
His versatility and need to challenge himself have led him to diversify his roles through his high-level involvement in Powski and LogikSuite, two of Globalia's divisions. With over 9 years of experience in management, he keeps the enterprise on the cutting-edge in a constantly evolving web environment through his great capacity of adaptation.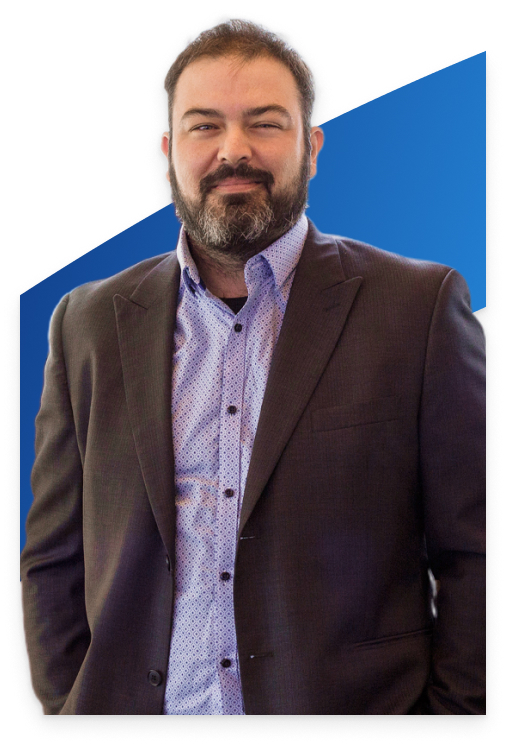 Vice-President, Strategy and E-commerce
Jean-Michel Arseneau
A hardened leader and seasoned strategist, Jean-Michel manages the digital strategy and e-commerce teams at Globalia.
With over 15 years of experience in high-level management in digital marketing agencies, the teams he supports appreciate his expertise for complex, large-scale projects. Jean-Michel also uses his strategic vision to drive our clients' growth (as well as Globalia's!). He is an expert at analyzing business models in order to help you take advantage of the opportunities in your industry.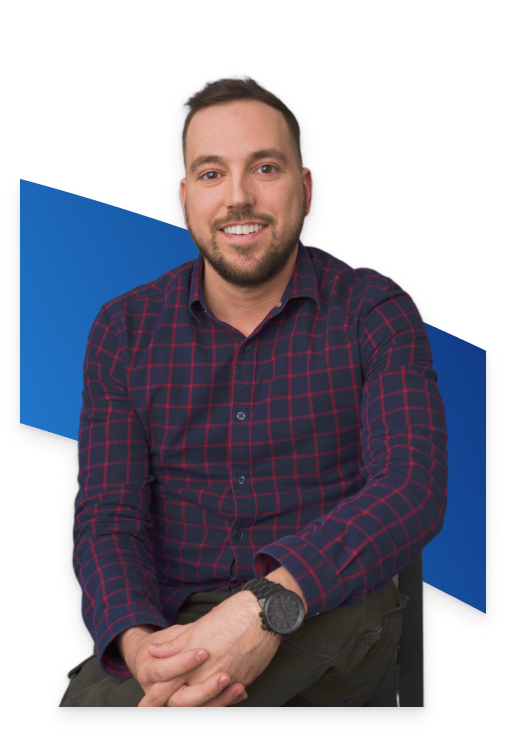 Vice-President, E-Business
Mathieu Morin
An experienced leader, Mathieu excels at creating durable relationships with our clients.
Energetic and creative, he encourages healthy collaboration between our teams in order to complete large-scale projects in different areas. Mathieu has been working at Globalia for over 10 years now. He uses his expertise in e-commerce business management to advise and support our clients to reach their business objectives.
Vice-President, Technology
Frédéric Fauvel
An avid technophile, Frederic is in charge of aligning Globalia's technological decisions.
Among the first to join the enterprise at its foundation, Globalia appreciates his over 20 years of expertise in the field of technologies. With his quiet strength and formidable efficiency, he is the man of the hour for everything related to technologies at Globalia.

Individual photos of the members of our team coming soon!