The Magento 2 platform can simplify your e-commerce project, but under certain conditions!
f we compare the costs associated with a tailor-made development, compared to a mature e-commerce platform like Magento 2, we quickly see that the cost / benefit of Magento 2 is an ally for your project and your budget. The platform, developed in part by the community, is a good investment considering all the features included and the availability of modules developed by third parties.
However, there is one factor that should not be taken lightly, as it could turn your successful e-commerce venture into a nightmare involving wasted money and time. It's about the connection with your ERP.
Connect Magento 2 to your ERP
In most e-commerce projects, linking your ERP (integrated management software package) will be a must in order to ensure the viability of your operations and your online store. In any case, this is the norm for the majority of our customers!
We certainly don't want to implement dual Magento & ERP management and manual data transfers, whether we're talking about your product data, your customers, your inventory or accounting data.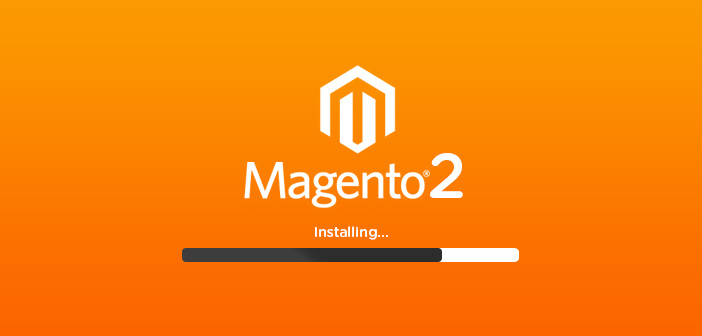 Data Exchanges to be Planned Between your ERP and Magento
Here is an exhaustive list of the data exchanges to be planned between your integrated management software package and your e-commerce site.
Product Synchronization
Transfer of information about your products

- Name, description, SKU, attributes ...
Synchronization of complementary and suggested product lists

Price update, promotions

Media (Photo, PDF ...)
Inventory Synchronization
Bidirectional inventory update

Synchronization of multi-warehouse inventories

Management of "Back orders" and customer notices of product availability

Update inventories in the case of partial delivery, cancellation and modification of an order.
Synchronization of Orders
Synchronization of orders in real time with your ERP

- Order number

- Client

- List of products, quantity, attribute

- Details on invoicing and delivery

- Promotional code

- Personalized customer requests

- Payment information ...

Synchronization of order cancellations and inventory replenishment.
Client Synchronization
Client synchronization

- Last name, First Name

- Delivery / billing address

- Email

- Customer preferences
Magento 2 and Tailor-made and/or aged ERPs!
Technically, most ERPs will be able to communicate with Magento's API to establish two-way communication bridges, even if your ERP is not quite up to date. For example, your ERP developed in-house since the 80s or your beautiful AS400! As long as you still have a consultant supporting and developing your ERP, there is light at the end of the tunnel.
For this kind of ERP, we will generally talk about tailor-made developments that will involve your consultant and your web/e-commerce development agency, in order to make the two platforms communicate together.
Magento 2 and ERP Connection Modules Developed by Third Parties
In the case of a more recent ERP, you will be happy to know that some connection solutions can be acquired from third party developers in order to save time, for example:
Magento 2 and SAP business One connector
Magento 2 and Dynamic 365 connector, NAV, GP, SL, AX, Business central

Magento 2 and Lightspeed connector

Magento 2 and Epicord ERP connector

Magento 2 and Sage 50, 100, MAS 200, 300, 500, NAS 90, BusinessWorks connector

Magento 2 and NetSuite ERP connector

Etc.
On the other hand, a good analysis of the level of personalization of your ERP will be crucial before acquiring such a solution, in order to validate whether the connector is adequate and flexible enough to manage all your data and business rules. In our experience, it is sometimes favorable to do a completely tailor-made development, rather than relying on the use of external connection modules if the level of customization of your management system is too advanced and sophisticated.
Also, validate the level of support you can get from developers. It is sometimes more complex to manage communications when the interlocutors are, for example, in Eastern Europe.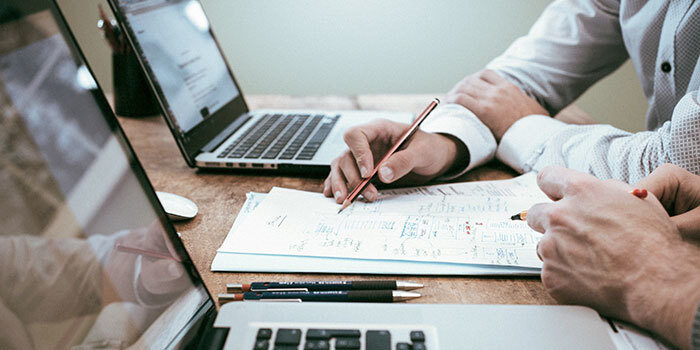 How to Promote the Success of your Project?
To ensure the success of your project, here is a list of recommendations to follow as you go.
Define the separate roles of ERP and Magento (who does what?)

Build the data flow diagrams that will need to be created between Magento and your ERP and identify the data for each of the entities.

Set a budget for setting up the data bridge.

Validate if third-party developer connectors are available for your ERP

- Also validate whether these connectors can accommodate your personalized business rules and the specifics developed in your ERP.

Schedule a meeting with your Magento development firm as well as your ERP consultant to confirm the feasibility and the amount of budget that will be required to achieve your goals.

Start your e-commerce project by prototyping the system interconnection on a basic Magento, in order to secure this part at the start of the project.
Finally, investing in the Magento platform may seem complicated at first glance, but with the right ERP integration, you will quickly reap the benefits.
Have some of your questions not been answered, or would you like to know more?
Contact us for expert advice on your ERP and Magento integration challenges.