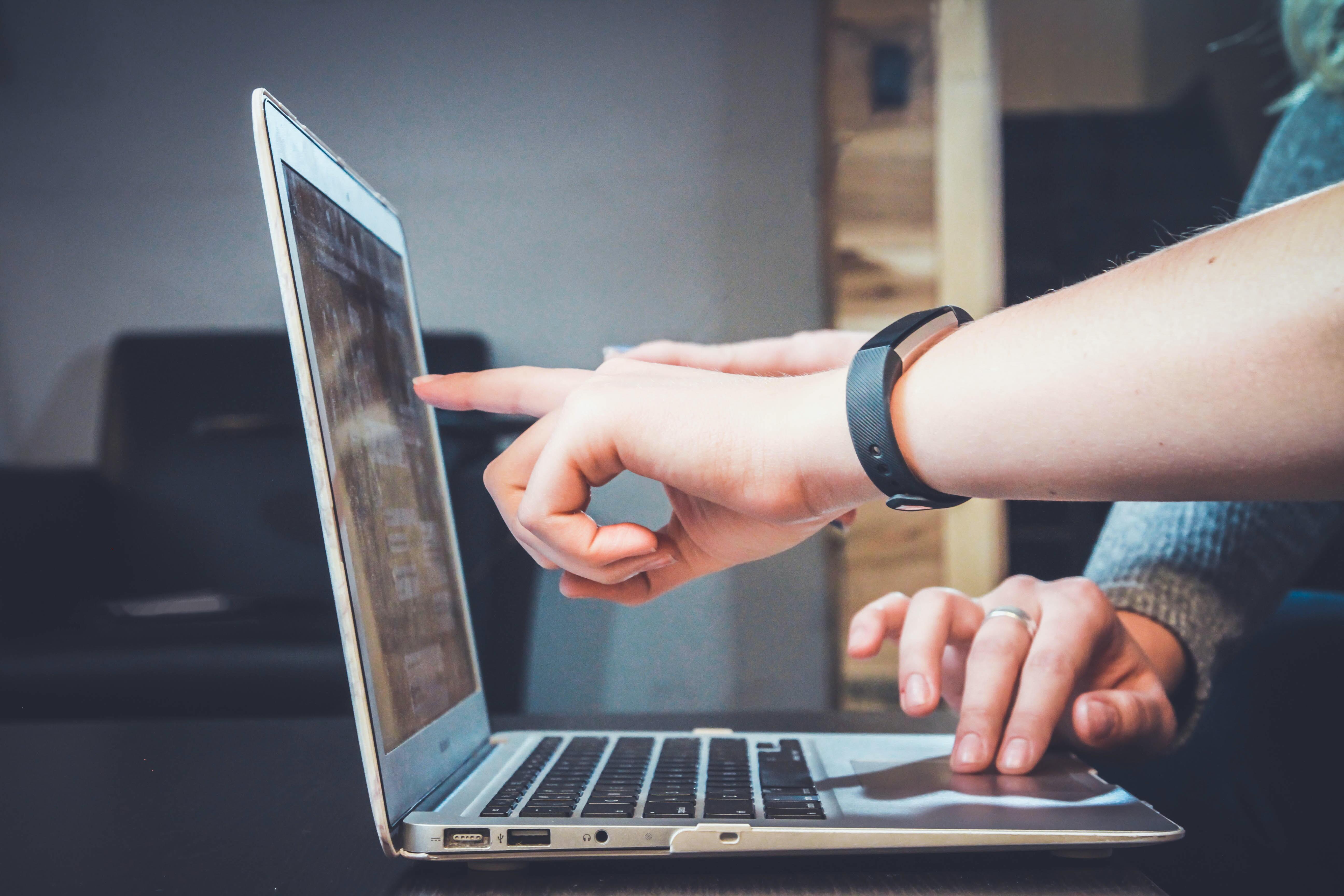 CMS, or content management systems, are essential tools for website owners who want to efficiently manage their content, keep their site up to date and improve the user experience. They allow you to create, update and publish content on your site in a simple and intuitive way, without the need for web development knowledge.
They are often used by businesses, non-profit organizations, personal blogs, news, e-commerce, portfolio, dating, social networking, institutional and service sites.
At Globalia, we offer solutions using primarily Wordpress or Craft CMS. Both are proven solutions used by millions of users.
History
Already in the early 2000s, CMS were starting to appear in service offers. Web 2.0 and increasingly powerful browsers are probably not unrelated to the rise of these. Their popularity has not waned in the years that followed.
Wordpress
Wordpress was added to the web ecosystem in 2003. Initially aimed at bloggers, it evolved into a full-featured content management system capable of managing websites of all sizes. 10 years later, in 2013, it became the most popular content management system on the web with over 60 million websites. Even today, according to w3techs.com, Wordpress is used on more than 40% of websites on the internet.
Its popularity is largely due to its ease of use, because it is free, and a large community is actively involved in its development.
Craft CMS
Craft CMS is an open-source content management system that was launched in 2013 by Pixel & Tonic, a US-based software development company. It was designed to provide a flexible and customizable platform for building websites and applications.
Over the years, Craft CMS has gained popularity among web developers and designers for its ease of use, flexibility and power. It allows users to create multilingual websites, manage custom entries and create relationships between them, manage users and roles, as well as use plugins to add additional functionality.
Benefits of using a CMS
The benefits of using a CMS are numerous. First, they allow website owners to effectively manage their content by providing simple and intuitive tools to create, update and publish content on their website.
Most CMS offer significant advantages to facilitate the management of a site such as
A catalog of plugins

The ability to extend functionality through custom programming

The management of users and the roles that can be associated with them

Personalization of visual elements

Simplification of updates and backups

Craft CMS
In addition to the general advantages of content management systems, Craft CMS also offers additional benefits. Firstly, it is open-source, which means that it is free to use, and the developer community can contribute to the development of the software. This also allows great flexibility and advanced customization for users.
It is used by thousands of websites around the world, ranging from small business websites to big brand websites, proving its effectiveness and reliability in creating powerful and personalized websites.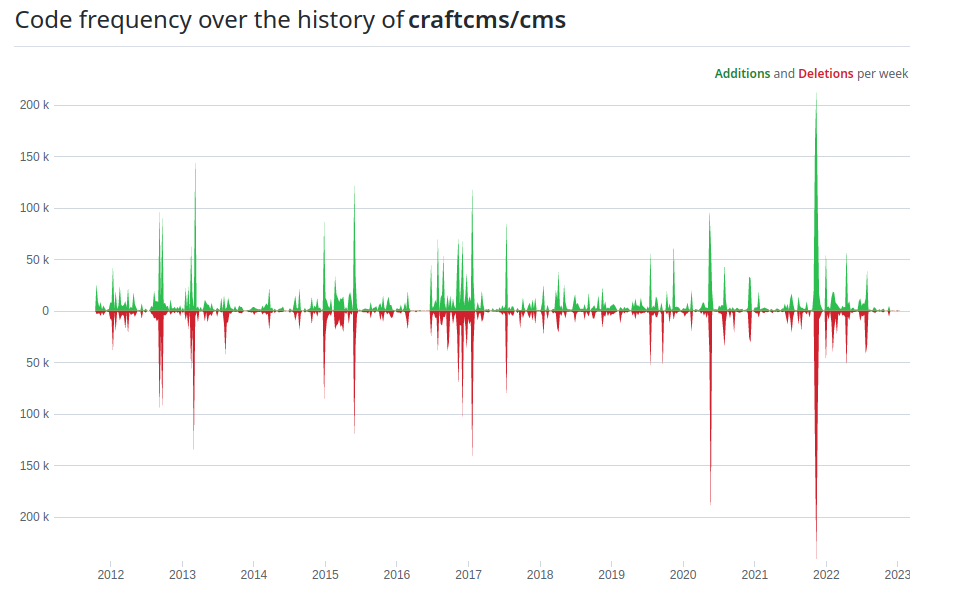 Source : https://github.com/WordPress/wordpress-develop/graphs/code-frequency
Wordpress
Wordpress is also open-source and has a large active community. The platform is continuously developed and regular updates are released.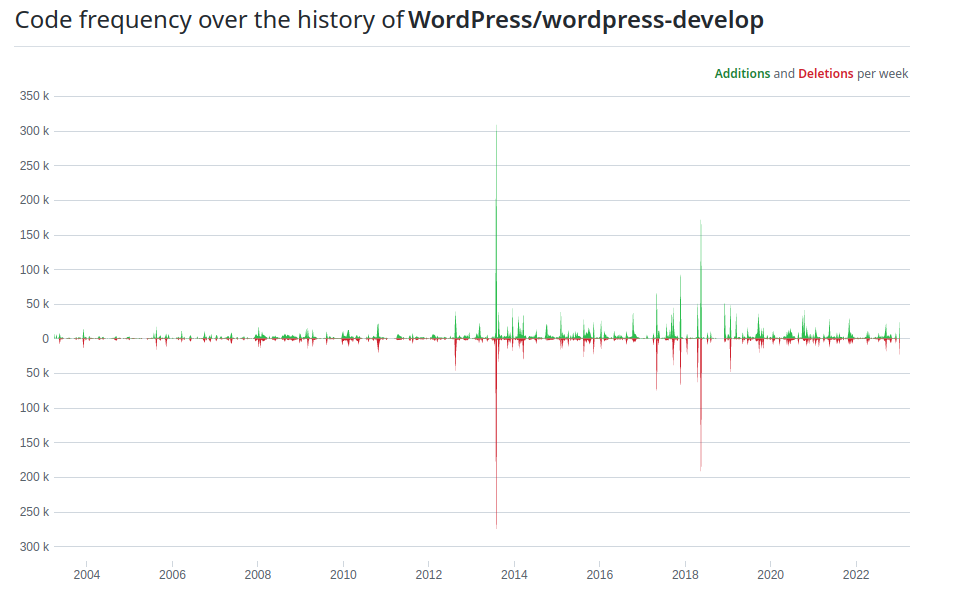 Source : https://github.com/WordPress/wordpress-develop/graphs/code-frequency
Wordpress has similar advantages to Craft CMS such as user management and extensibility. Indeed, it was developed with the ideology that almost all behaviors should be modifiable by extensions. This architecture has allowed a large community of developers to integrate optional add-ons. With several tens of thousands of plugins available, it adapts to most needs.
Conclusion
In the end, CMS or content management systems are essential tools for website owners who want to improve the user experience, keep their website updated regularly and manage their content efficiently. CMS such as WordPress and Craft CMS have become very popular over the years, thanks to their ease of use, flexibility, power and free pricing. CMS are often included in the service offerings of web agencies, as they make it easy to create and manage a powerful and customized website.