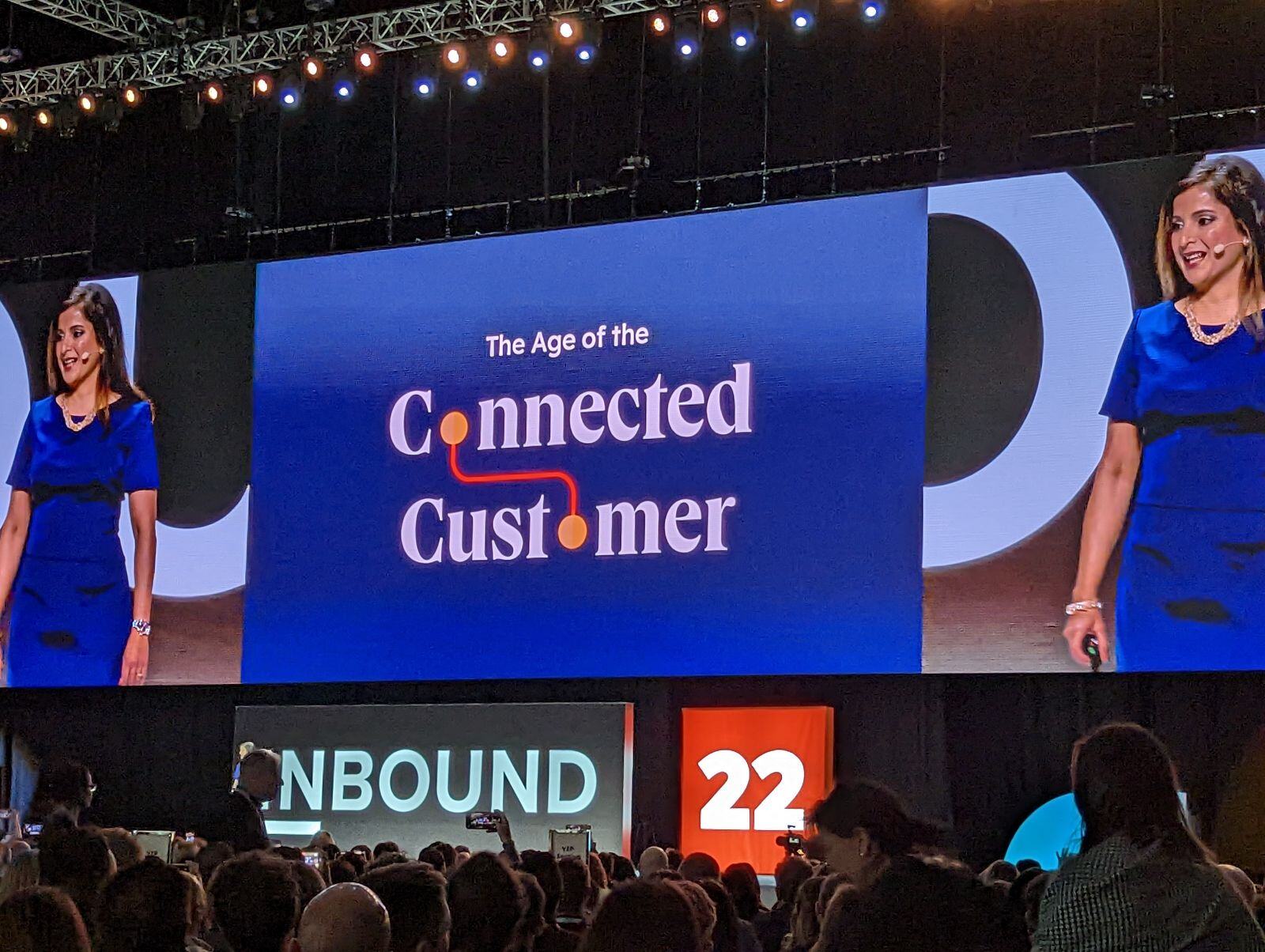 Bookmark this article and use it as a reference to help you master the new features. Videos tutorials made by our experts will be added soon.

Every year, the large HubSpot community, of which we are a part, eagerly awaits the launch of new features and improvements to their various tools. It was on September 7, 2022 at the popular INBOUND event that Yamini Rangan, CEO at HubSpot, Stephanie Cuthbertson, CPO at HubSpot, and Dharmesh Shah, Co-Founder of HubSpot, unveiled this information.

First and foremost, it's important to understand the context and the thought behind their offensives. According to HubSpot's executive team, the world is currently experiencing a disconnection crisis caused mainly by the pandemic. It is making it more complex to connect customers, businesses, communities, but also systems and data. In order to overcome this crisis and relieve the pressure on growth, HubSpot suggests focusing on features that build meaningful relationships and meet real customer needs. The HubSpot platform is designed to connect data as well as help deliver flexible and personalized experiences through HubSpot Connect.

Welcome to the era of the connected customer!



New and Improved Features
Commerce
Payment Schedule
✔ Break down an invoice into a series of installments, each with its own due date, amount and name.


Marketing Hub
Integration with WhatsApp
✔ Connect a business account as a communication channel in the common email box.
Campaigns 2.0
✔ Benefit from the one-stop-shop aspect for planning and executing marketing strategies.
Journey analysis
✔ Visualize your customers' entire journey and get detailed information on tactics to optimize important moments and thus conversion.
Ad conversion event
✔Fully leverage your core data for targeting, reporting, and optimization, while maintaining personal privacy.


Operations Hub and Developer

GitHub Project Integration
✔Use GitHub to store the code base of your HubSpot projects. Collaborate with your teams using Github tools and workflows and start projects using these bases.
Debugging
✔ Benefit from improved debugging features and a new CRM mid-panel card logging system that allows developers to monitor the operation of their private applications to more easily detect potential causes of failure.
Sandbox development
✔ Test and implement proofs of concept in isolated development environments.
Product Synchronization
✔ Connect third-party applications to your HubSpot product library to perform bi-directional data synchronization.
Invoice Synchronization
✔Unidirectionally sync your invoices from third-party applications to HubSpot. This way, you get a complete picture of your company's numbers.
Improved health
✔Added a new tab called "Sync Health" that shows integrations that are out of sync, excluded from sync, or in sync failure.
CRM Card Builder
✔ Design and deploy new CRM cards that will make it easier for CRM users to work with.


Sales & Services Hub
Inbound Calling
✔ Use single employee phone numbers to make outgoing or incoming calls directly from a personal phone, without revealing the number.

Customer Goals
✔ Easily define, track and manage performance by setting goals. Keep goals up to date by automatically reflecting any changes to goals in the progress bar and notify your employees.
Deal Management
✔ Take advantage of a new goal application, team goals and a better integrated forecasting and business management experience.


Data Quality and Management
Data quality command center
✔ Easily get health information on all your HubSpot data in one place and stay ahead of problems.

Cleaner Import
✔ Save time by using the new import experience that flags and resolves data errors before they are published in CRM.
Property Validation
✔ Better control your manually entered data with property validations, without adding processes or procedures that could slow it down.
Data model explorer (overview)
✔ Get a complete visual representation of HubSpot's standard objects, properties and associations, all consolidated into a single view.
Custom object builder
✔Customize your enterprise data model with the new custom object builder that allows you to define the name, plural name and first property of a custom object, all without code.
Automation recommandation
✔ Let HubSpot's artificial intelligence suggest automations to fix data errors.


CRM - Customization
Right sidebar configuration
✔Optimize the right sidebar by setting up conditional logic to show only sections and maps relevant to different teams, as well as internal or external data.
New activity types and Configurable Buttons
✔Manually record new types of client login activity. Configure buttons and rearrange them for faster access.
Board Card Configuration
✔Select up to four properties to display on the board card for all pipeline elements. When multiple pipelines are present, customize them to display different properties at each stage of the pipeline.

Records Overview Tab
✔View data and configure the layout and display elements for different teams.
Record Custom Tab
✔Create custom board cards interacting with internal or external data. Using the development tools, present them in an additional custom tab.


CMS Hub
Free CMS tools
✔ Build a free and secure website that will grow with your business.



In Conclusion
Once again, HubSpot has met expectations and provided users with tools to simplify their actions and improve their results. The company never stops innovating, and the platform is getting more and more connected with B2B ecommerce! The two areas that stood out with major improvements are payment functionality and data quality and management. With the advent of e-commerce and the ever-increasing importance of cybersecurity, these are indispensable features nowadays.

Heavy users will notice these additions the most and benefit from them in their daily activities. If, like us, you are using HubSpot to its full potential and want to optimize your efforts, these more complex features will be your allies.

Want to discuss these new features with our HubSpot experts? Contact us now!